Moms
Alpha Mom
Alpha Mom: "We try to help women embrace motherhood with confidence."
Hi Amy-
I have a question that might be more appropriate closer to the holidays, but was sparked by conversations with my sister during a recent visit. The situation is this: our family (my parents, my 2 sisters and I and our young families) are spread out across three states in the US and one European country. Despite the distance we are all pretty close, and see everyone 1-2 times a year (maybe more for those of us stateside). We all see giving gifts (birthdays, Christmas, and maybe when we visit) as ways to connect with the kids (there are [...]
Wed, Jun 28, 2017
Source: Alpha Mom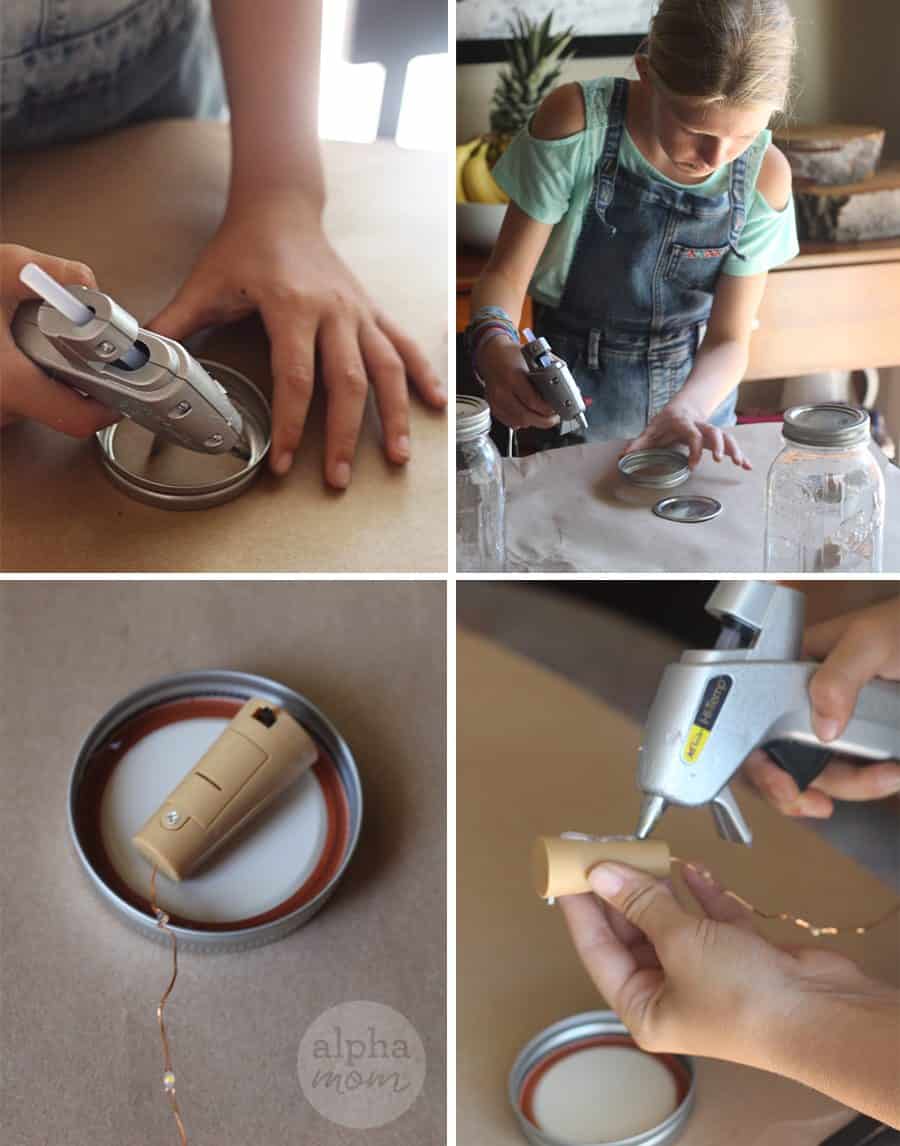 In my family, we've always had a a soft spot in our hearts for fairies. And, I believe in keeping the magic alive as long as possible. So, when I first came across these battery operated LED lights, I just knew we had to incorporate them into a craft. Whether you are hosting a woodland-themed party or just having some summertime fun, these light-up Fairy Jars are so easy to make!
Supplies you need to make your Light-up Fairy Jars mason jars (get the wide-mouthed ones if you can for ease of use) battery-operated LED lights
[...]
Mon, Jun 26, 2017
Source: Alpha Mom
Getting ready to send your kid off to college in a month or two? Me, too, and as this is my second rodeo, I've gotten a lot smarter (and poorer…) since the first time. There's no shortage of packing lists out there—your kid's college probably sends you one, plus Google is full of 'em—but there's a certain assortment of items you'll never see on those lists. These are the items which will make your child more comfortable and/or more popular, as well as the things which will make you look like a rockstar of a parent. Do [...]
Fri, Jun 23, 2017
Source: Alpha Mom
Catholic Icing
"The icing on your Catholic cake! - Info & Crafts for Kids"
Carrots for Michaelmas
Carrots for Michaelmas: "My little spot of the web to discuss faith, motherhood, literature..."
Sometimes I talk about things like faith, motherhood, suffering, and fear at Carrots. And sometimes I tackle the REALLY important questions like which Fiddler on the Roof bachelor is the dreamiest. I honestly don't know what made me realize that this was a super important issue, but it popped into my head the other day and I realized that picking between the Motel the tailor, Perchik the revolutionary, and Fyedka the bookish Russian was nigh impossible. But let's give it our best shot:
Motel: The Boy Next Door
Occupation: Tailor
Religion: Jewish
Build: Tall and thin, "but not because I have no food. If [...]
Tue, Jun 27, 2017
Source: Carrots for Michaelmas
Welcome to This Week's Miscellany, the occasional round up of Carrots family updates, photo dumps, books I'm reading, links I loved, and big news.
How is June almost over?! I feel like summer is flying by. As a homeschooling mom, summer is actually the season I look forward to all year because I get a little break when the kids are at vacation bible school and swim lessons. We still do some school because I like taking breaks whenever I want to during the year (AKA you can't make me teach math today if I feel like going to the [...]
Sat, Jun 24, 2017
Source: Carrots for Michaelmas
This post contains affiliate links.
Every so often, we chat fashion at Carrots. I hope it feels like going shopping with a friend, but not having to try on jeans….or leave your couch.
Heat index of 105 today here in central Texas! But it's our first 100+ degree day so that's pretty amazing for Waco. Summer has been beee-aaaa-uuuu-tiful so far and since the really bad heat is just starting to hit us, I'm not even upset about it. But it helps that I've got three white tops from Elizabeth & Clarke's summer collection to get me through til cooler weather!
Don't know [...]
Fri, Jun 23, 2017
Source: Carrots for Michaelmas
Catholic Mom
Catholic Mom: "We celebrate all things Faith, Family, and Fun from a Catholic perspective."
Dads
Catholic Dads
Catholic Dads: "This is a site to help build community among Catholic Dads."
Doctor's Notes
Catholic Pediatrics
Catholic Pediatrics "We support a faith-centered approach toward pediatric care. We believe it is futile to heal the body and not the soul."
Search for a Catholic Pediatrician
Dr. Sears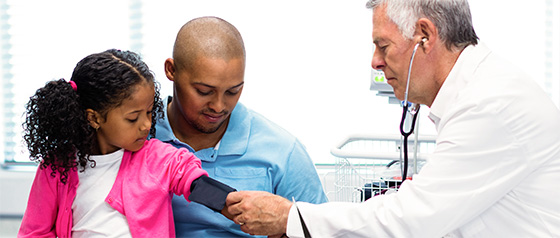 High Blood Pressure in Kids Linked to Attention, Learning Problems in School
Once upon a time high blood pressure was thought to occur only in adults. Articles in pediatric journals are now sounding an alarm: high blood pressure is now infecting more and more children. In a recent article in the journal of Pediatrics, researchers followed 75 children with high blood pressure and found that hypertension was harming their brain development. These children had a higher incidence of attention and learning problems at school, and problems with fine motor coordination. The causes of this condition in children are the same two [...]
Wed, Jun 28, 2017
Source: Ask Dr. Sears
New Evangelizers
New Evangelizers

This week our Church celebrates two great missionaries–Peter and Paul. Often when we talk about conversion in the Christian life, there can be almost a rivalry between the idea of our life-changing conversion as a particular moment (i.e. I remember on such-and-such date, praying to Jesus with my whole heart and soul, for the first time, telling Him I was ready to be his disciple) or a process that happens over time in a way that we can't really pinpoint a date or even month when it happened. A "this" or "that competition between moment and process, however, is [...]
Mon, Jun 26, 2017
Source: New Evangelizers
You are the light of the world. A city seated on a mountain cannot be hid. Neither do men light a candle and put it under a bushel, but upon a candlestick, that it may shine to all that are in the house. So let your light shine before men, that they may see your good works, and glorify your Father who is in heaven. (Mathew 5:14-16)
Many of us claim to be practicing Catholics. With this in mind, I DARE YOU to do the following:
Say a prayer before every meal. Most of us do so at home. I dare
[...]
Sat, Jun 24, 2017
Source: New Evangelizers
"[Hezekiah] did what was pleasing to the Lord. He destroyed the pagan places of worship, broke the stone pillars, and cut down the images of the goddess Asherah. He also broke in pieces the bronze snake that Moses had made, which was called Nehushtan. Up to that time the people of Israel had burned incense in its honor." 2 Kings 18: 3-4
Hezekiah was faithful to God. Of course, he destroyed the pagan idols, but why destroy the bronze snake Moses made at God's command?
Long before Hezekiah's reign, the Israelites began dying of snake bites after complaining about the way God [...]
Fri, Jun 23, 2017
Source: New Evangelizers
Brandon Vogt
Brandon Vogt - blogging, writing, speaking
The Catholics Next Door
"Living Out Our Catholic Faith in Today's World"
Interesting Independent Articles
Make Prayer a Practice
As enthusiastically as we accept a close friend's invitation to a backyard picnic, we need to model to our children to accept God's invitation to share yourself with him in prayer. God is with you always and everywhere and you can most certainly model and pray whenever and wherever you want! If you pray daily together, you will build the practice of daily prayer for yourself and set that example for your child.
How do you build this practice? We build practices simply by doing something over and over again...until they become second nature. (The regularity is more important than the length!) Prayer is not a chore to complete, but rather a gift. Remind yourself that this is actually good for you, like a plant that needs sunshine and water, you need spiritual enrichment. Designating a special time and place is helpful. Make a sacred space in your home, a little oasis. Have your children help to decorate it by including their own pictures and notes to God, a Bible, a flower in a vase, a candle, a crucifix, your rosary, etc. Remove the pressure of trying to "impress" God with the "right words". You don't have to prove yourself to God. Just be present...let God do the work! Make sure every special occasion includes family prayer...birthdays, family meals, the loss of a pet, the birth of a baby, an illness, both joyful and sad. Say grace before meals...even in restaurants.
Children learn from their parents. One of the best things we can teach is the practice of daily prayer. The family is the first and most important "teacher"...where children not only learn to pray, but to worship God, to love, to forgive, and to work together.
-- Mrs. Sandy Robertson Principal Mother Teresa Catholic Academy The Diocese of Joliet Crete, Illinois 
 Jamie Bruesehoff
Blogger, 'I Am Totally *That* Mom'
Posted: 09/14/2013 10:03 am
You are doing something really, really important. I know it's not easy. I see you with your arms overflowing, and I know you came to church already tired. Parenting is tiring. Really tiring.
I watch you bounce and sway trying to keep the baby quiet, juggling the infant car seat and the diaper bag as you find a seat. I see you wince as your child cries. I see you anxiously pull things out of your bag of tricks to try to quiet them.
And I see you with your toddler and your preschooler. I watch you cringe when your little girl asks an innocent question in a voice that might not be an inside voice let alone a church whisper. I hear the exasperation in your voice as you beg your child to just sit, to be quiet as you feel everyone's eyes on you. Not everyone is looking, but I know it feels that way...(read more)
  Christie Elkins  Blogger, 'Letters from the Nest'
It is there, and it creeps up like a silent killer. Maybe it is the wet underwear that you found floating in the hallway bathroom. Or the cat food that has been flung out on the floor like tiny marbles waiting to trip up a passerby. Or the loud thumping and yelling and tantruming as if we live in some sort of primal age where roaring and beating your chest were the only way to get other's attention.
And all of that madness and anger? It wasn't the kids. It was me.  The mother. The one who left a pair of Superman undies in a bathroom we rarely use for days, fed the cat without my glasses after someone else forgot, and the loud, obnoxious, downright scary human being I can be when I have just had more than I can handle...(read more)
We are always working to add more content to this area, please check back often.